Dharamshala Honeymoon Packages
December 1, 2021
0 Comments
post views
---
Honeymoon is one of the most cherished vacations of one's life after their wedding. Newlyweds go for vacation to celebrate their marriage, and usually they choose some destinations which appear romantic or exotic, where they can spend some quality time with their partner to get to know them well.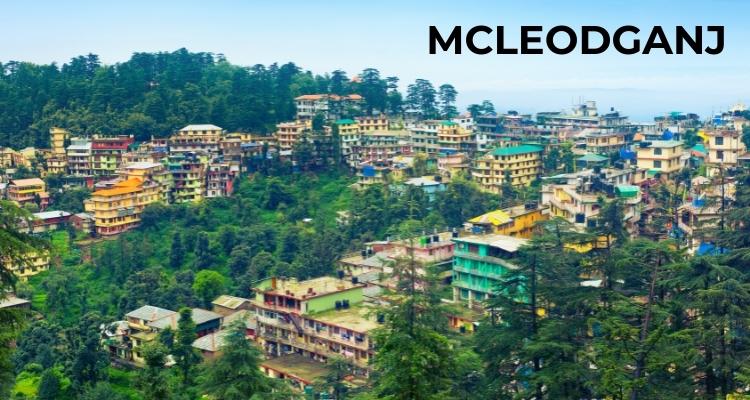 Dharamshala is a beautiful hill station set at the foothills of the divine Himalayan mountain range & Dhauladhar mountain range. Just imagine waking up to the beautiful view of snow capped mountains from your hotel room with your partner, those will be the most beautiful days of your life and you will cherish them forever.
Hotel AK Continental is one of the best hotels in Mcleodganj Dharamshala, if you are planning a honeymoon trip to Dharamshala Himachal Pradesh. You will find the peace & tranquility that you really need to spend some good quality moments with your loved one at hotel AK continental.
Until & unless you travel to Dharamshala, it is very much difficult for you to imagine the beauty of this marvellous hill station covered with deodar & cedar trees. And snow capped mountains are always a good place to be at.
Hotel AK continental offers you the most exclusive & best honeymoon package in Mcleodganj Dharamshala starting from INR 3999/- per night per couple inclusive of accommodation in luxurious rooms, breakfast, dinner, room decoration, cake, candle light dinner etc.
Our family hotel in Dharamshala Mcleodganj is definitely one of the best choices for your honeymoon trip or any leisure trip or even corporate trip too. We offer all types of customised packages for Dharamshala as per your needs and requirements.
In Fact we are the best place to stay in Dharamshala as we are located in the prime area of Bhagsunag temple. We are very popular as one of the finest hotels in Mcleodganj Dharamshala for couples, family, group of friends/students/corporates. If there is one best hotel near Bhagsunag in Mcleodganj Dharamshala, it is definitely hotel AK continental.
Enjoy the utmost comfortable stay in our luxurious rooms with mesmerizing mountain views from your personal balcony no matter whatever category room you have booked for, because in AK continental each and every room has a personal balcony which offers amazing mountain views.
To know more about hotel AK continental, or check out the photos of hotel please visit the website on or call on +91-8238-811-911 for booking enquiries or customised package enquiry.
Tags:
3 star hotel in Mcleodganj
,
best hotel in Mcleodganj
,
best hotel in Mcleodganj bhagsunag
,
best hotels in Dharamshala
,
best hotels in Mcleodganj for Family
,
deluxe hotels in Dharamshala
,
deluxe hotels in Mcleodganj
,
family hotel in Dharamshala
,
family hotel in Mcleodganj
,
group packages in Dharamshala
,
group packages in Mcleodganj
,
honeymoon packages in Dharamshala
,
honeymoon packages in Mcleodganj
,
hotel booking in Dharamshala
,
hotel booking in Mcleodganj
,
hotel in Mcleodganj
,
hotels in Dharamshala
,
hotels in Mcleodganj near market
,
hotels near bhagsunag waterfall Mcleodganj
,
hotels near dalai lama temple Mcleodganj
,
luxury hotels in Mcleodganj
,
mountain view hotel in Mcleodganj